Chaser Blondie Rapture Yellow Crop Top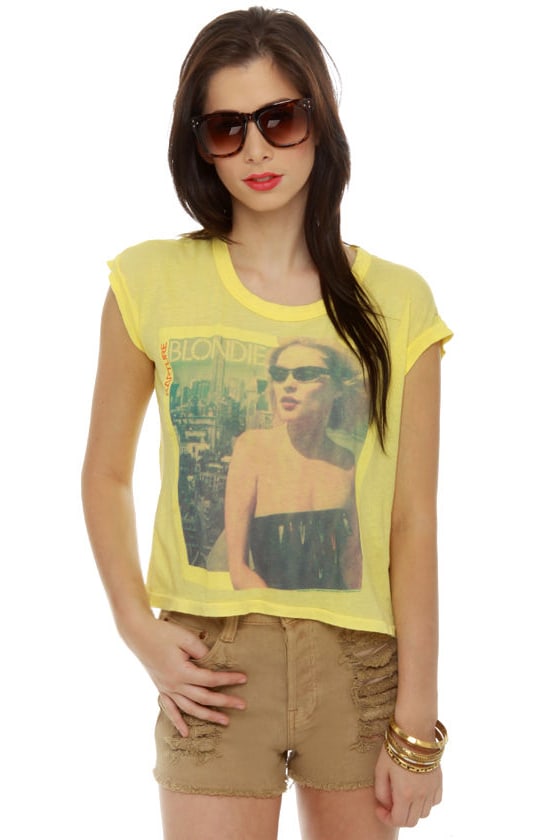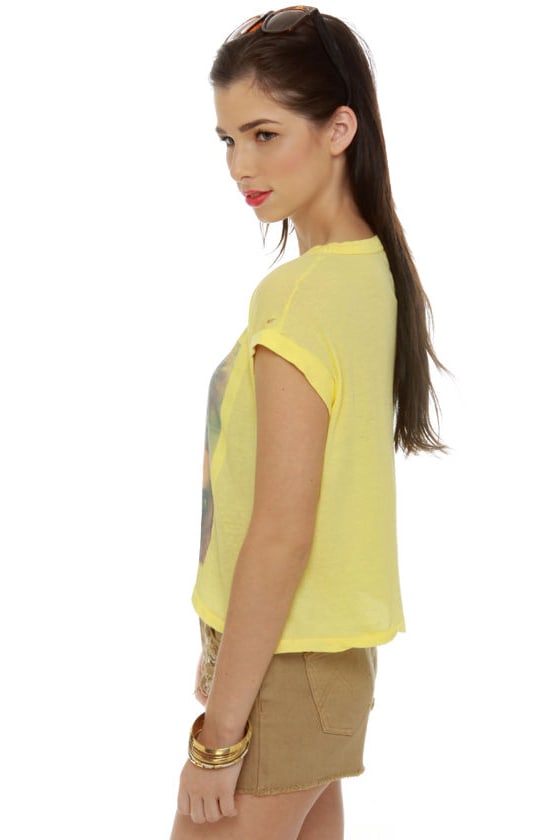 #LOVELULUS
Tag your photos on Instagram for a chance to WIN $250!
Chaser Blondie Rapture Yellow Crop Top
Fab Five Freddie told me everybody's fly... in the Chaser Blondie Rapture Yellow Crop Top! Cropped cotton tee in a distressed wash has short cuffed sleeves and Blondie's "Rapture" album cover screen printed across the chest. Banded scoop neckline. Unlined and SHEER. Model is wearing a size X-small. XS measures 19" long. 7" sleeve (from neckline). 36" waist (relaxed). 38" bust (relaxed). 100% Cotton. Machine Wash Cold.
Customer Reviews
Write the first review!
Give us the scoop and tell others what you think! Write a review and snap a pic for a chance to
WIN $500
to Lulus.com!