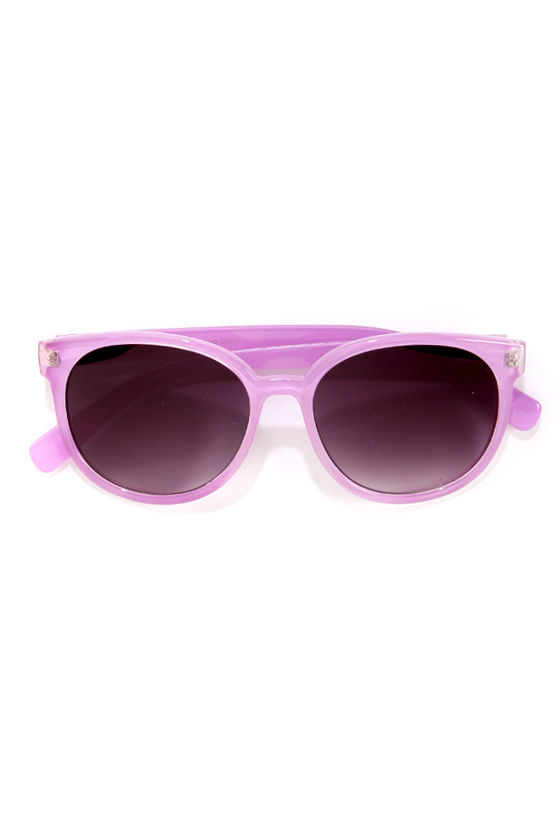 You hit sunny style right on the money with the Money Lens-ers Lavender Sunglasses! Oversized plastic frames get a sweet supplement from the prettiest shade of pastel purple. UV 400 protection. Frames measure 5.5" wide. Arms measure 5.5" long. Man made materials.
Customer Reviews
Product Rating: 5 of 5 stars
Color:

Cream
Can't go wrong
If you love having a variety of sunglasses that don't break the bank but also aren't boring/cheapy drugstore ****, these are great. Think they're wonderfully flattering for many face shapes, great colors,
— Amelia B.