On Your Side Mint and Gold Watch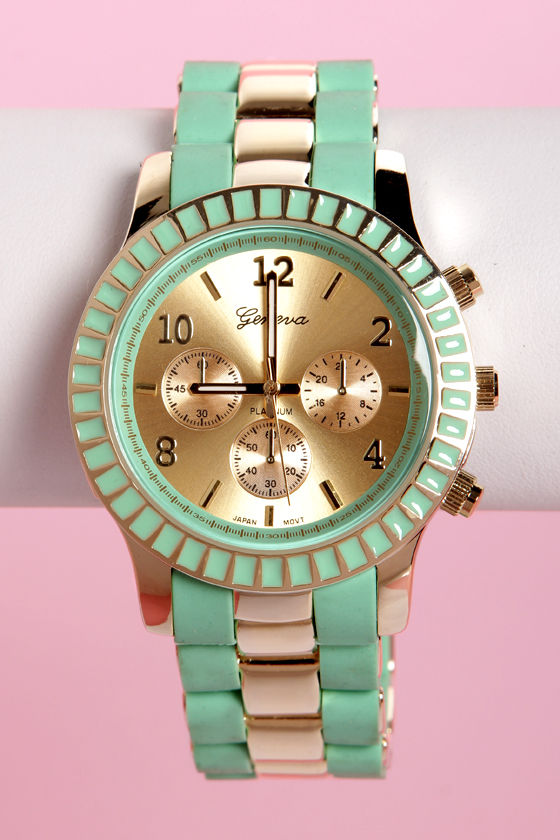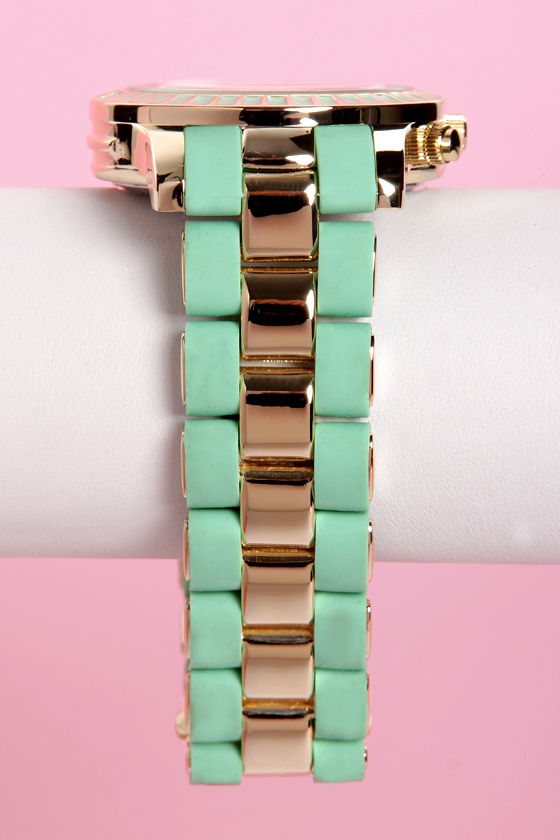 #LOVELULUS
Tag your photos on Instagram for a chance to WIN $250!
As Seen on Megan of Feathers & Freckles! When you're sporting the On Your Side Mint and Gold Watch, time is definitely on your side . . . yes it is. Probably because this chunky men's-style watch has a round gold face plate accented with three small decorative faces and is trimmed in trendy mint green enamel. Gold band has contrasting mint links along the outside. Face measures 1.5" in diameter, plus a 7.5" band with folding clasp closure. Stainless steel back. Man made materials.
Customer Reviews
Color:

Mint and Gold
Obsessed!!!!
I am obsessed with this watch!!! It goes with everything and looks great on!!! Even fits my wide wrist!
— Jennifer S.
Color:

Mint and Gold
Looks Expensive!
This watch looks so classy! My brother and my niece both asked me where I got this watch and complimented it. Buy it before it's gone!
— Karen A.
Color:

Mint and Gold
Great Find
I really like this watch. It can be dressed up or dressed down, and I was actually surprised that I didn't need to take out a link. The mint part is somewhat rubbery which I like-another Geneva watch I have is all gold and faded within a couple months.
— Elizabeth D.
Color:

Mint and Gold
GREAT PIECE
I bought these about a month ago, wished the fairy had told me they would've been on sale. However, I adore this piece. More so, it looks much more expensive than the price I actually paid for it.
— Melissa G.
Color:

Mint and Gold
UNIQUE COLOR!!!!
This is one of a kind watch.... Its beautiful and Unique. It makes a fashion statement... Its runs little bit big but am good to go ;)
— Sophia N.