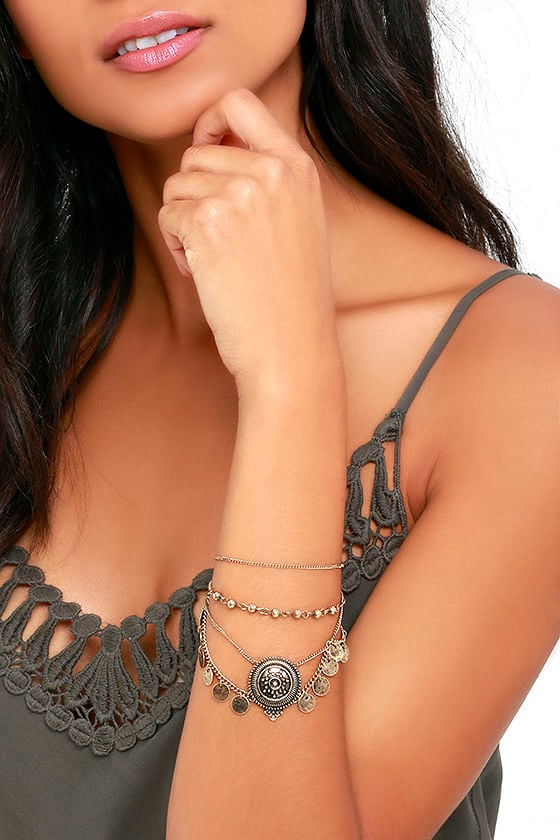 When you're ready to let loose, the Play Date Gold Bracelet will make it known! Antiqued gold chains with cute charms dangle and hang atop the wrist and hand. Bracelet measures 7" with a 2" extender chain.
Lobster clasp closure.
Man made materials.
Imported.
Style 328942
Customer Reviews
Product Rating: 5 of 5 stars
Color:

Silver
Cute and trendy
I love the look of this bracelet, it's really unique! I wear it out all the time!
— Lori S.
Product Rating: 1 of 5 stars
Color:

Silver
Meh
All the chains are odd and different sizes, so unless it is falling exactly as in that picture, it looks tangled and messy.
— Maria M.
Response from Lulus.com:
Hi Maria! Please feel free to contact Customer Service if you are ever unhappy with an item, and we will do our best to help! There are several convenient ways to reach Customer Service, which you can find here: http://www.lulus.com/customer-service.html. We appreciate your feedback! XOXO