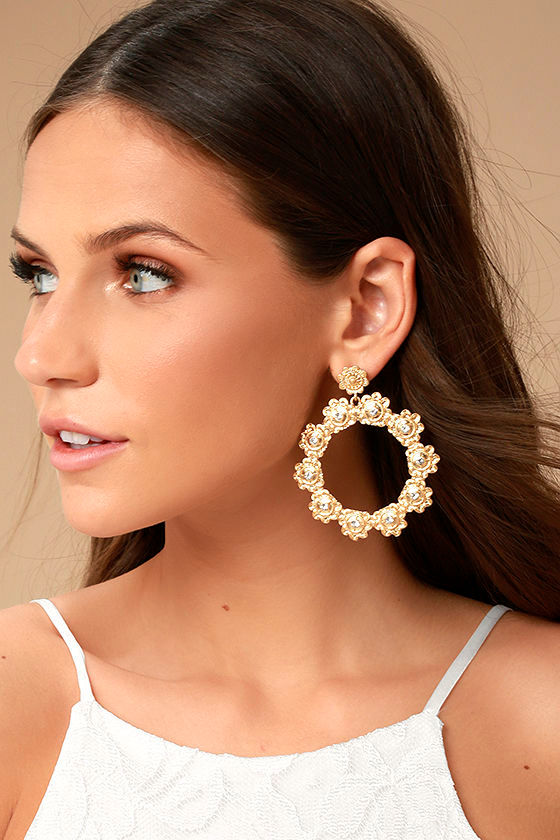 Lulus Exclusive! Spend your afternoons daydreaming in the Among the Azaleas Gold Earrings! Rhinestone accented, engraved hoops swing below flower shaped studs. Earrings measure 3".
Post backs.
Man made materials.
Imported.
Style 470582
Customer Reviews
Product Rating: 4 of 5 stars
Color:

Gold
VERY heavy
I absolutely love them, but they are VERY heavy and my ears cannot wear them for a full day.
— Shannon H.
Product Rating: 2 of 5 stars
Color:

Gold
dull
the ear rings are a beautiful style was were tarnished upon arrival.
— Joycelyn W.